Administrators seek buyer for fish firm Aquila
Thu, 13 Apr 2017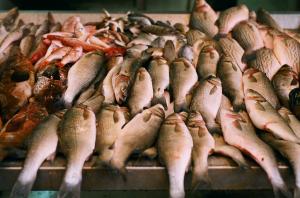 Administrators appointed to a collapsed fish processor and importer are encouraging anyone interested in buying the business to get in touch "immediately".
Grimsby-based Aquila Processing, which specialises in fish fingers, fish cakes, battered cod and Quorn for the retail and foodservice sectors, has been hit by rising costs due to a weakened pound following the decision to leave the EU.
The firm, established in 2007, employs 37 people and started out as an importer for fish and chip shop suppliers.
Howard Smith and Jonny Marston, from KPMG, were appointed joint administrators earlier this month and are now looking for a suitable buyer.
Mr Smith, associate partner at KPMG, said: "Any business that is reliant on imports will have faced challenges in recent months as the weakness of sterling takes its toll on margins.
"We continue to maintain operations at Aquila Processing while exploring options. We would encourage anyone interested in buying the business, and its assets, to get in touch immediately."
Aquila had struggled with the weakened value of the pound and the withdrawal of duty relief on its imports, administrators added.
Find the latest
food businesses in administration
.
Subscribe today to read and search all our news, premium articles, business sale listings and buy/sell resources.
Look around the Business Sale Report
10 Biggest Buyer Mistakes
Fill in your details below to get our FREE guide
Next Steps...
Subscribe and get contact details straight away.
We send you login details to access information for all the businesses listed for sale.
Give us your acquisition criteria and our researchers will begin searching for specific opportunities that match your requirements.
View new opportunities you won't find anywhere else and use daily notifications to stay ahead of the competition.
If you have any questions, get in touch with us to find out how we can help.
Call us on +44 (0)20 8875 0200
Or email info@business-sale.com