Brewery firm in administration
Thu, 18 May 2017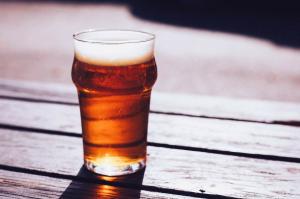 The Cottage Brewing Company, an award-winning Somerset-based brewery is now in the hands of joint administrators, with a sale sought.
Craig Povey and Richard Toone, from CVR Global, are now managing things for the company and have put forward a proposal to place it into a company voluntary arrangement (CVA),
Insider Media
has reported.
The brewery had stopped trading with all staff made redundant before the administrators were appointed.
Mr Povey said: "The company was struggling with liabilities to a number of creditors and prior to our appointment had made all 16 staff redundant and has ceased trading.
"A proposed CVA will be discussed at a meeting later this month. We've also received interest from a number of parties and we are confident there is a future for the brewery," he added.
Established in 1993 in a Somerset cottage by Chris and Helen Norman
The Cottage Brewery Company
has bagged many awards including CAMRA's Supreme Champion Beer of Britain. Production for its popular ales grew steadily, and it invested in a new state-of-the-art brew plant.
Its drinks include Southern Bitter, Duchess Bitter, Golden Arrow and Goldrush.
Search for
food businesses in administration
Subscribe for Business Sale Report
here
Subscribe today to read and search all our news, premium articles, business sale listings and buy/sell resources.
Look around the Business Sale Report
10 Biggest Buyer Mistakes
Fill in your details below to get our FREE guide
Next Steps...
Subscribe and get contact details straight away.
We send you login details to access information for all the businesses listed for sale.
Give us your acquisition criteria and our researchers will begin searching for specific opportunities that match your requirements.
View new opportunities you won't find anywhere else and use daily notifications to stay ahead of the competition.
If you have any questions, get in touch with us to find out how we can help.
Call us on +44 (0)20 8875 0200
Or email info@business-sale.com