Brighthouse up for sale amid refinancing race
Fri, 29 Sep 2017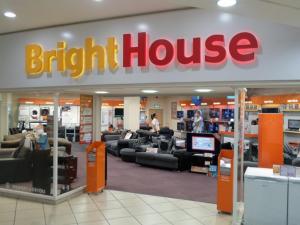 The rent-to-own retailer Brighthouse, who has been struggling amid mounting financial pressures, has been put up for sale.
The sales process is likely to begin in mid-October as it makes an effort to refinance £220m of bonds that are due next year.
Brighthouse, owned by private equity company Vision Capital, allows shoppers to pay for goods in weekly instalments, but recent months have seen their earnings crash by 79 per cent to £11.7m after changes to sign-in procedures led to a slump in the number of new customers.
The changes involved including more detailed assessments of customer's incomes and spending in response to a probe into the rent-to-own sector using high-pressure sales tactics and overcharging. For example, an investigation last year found that a £350 washing machine was more than three times as expensive if bought through Brighthouse's weekly instalments.
Three years ago, Vision Capital was preparing the chain for a potential stock market float, but were stopped by concerns about the FCA process resulting in Brighthouse coming under pressure from US hedge funds buying its debt and attempting to wrest control of the business.
Brighthouse's listed bonds are currently trading at 77p on the pound.
Find a
business for sale
Subscribe to
Business Sale Report
Subscribe today to read and search all our news, premium articles, business sale listings and buy/sell resources.
Do you want to gain access to the latest businesses for sale as well as all UK administrations, liquidations and all winding-up petitions?
Business Sale Report is your complete solution to finding great aquisition opportunities.
10 Biggest Buyer Mistakes
Fill in your details below to get our FREE guide