Camper van converter changes hands in MBO
Fri, 19 May 2017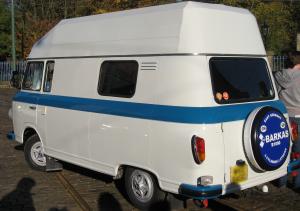 Yorkshire-based camper van conversion business Convert Your Van has changed hands in a management buyout.
Manager Daniel Staniland has purchased the business from founders Katrina and Scott Muldoon, after they were unwilling to progress the business further
Insider Media
reported. Lisa Pogson, Mark Staniland and Julie Robinson managed the buyout and finalised the deal in just three weeks. Neil Large of Lupton Fawcess gave advice on the deal.
The business now has new premises in Dinnington, South Yorkshire, with its three employees retained and new jobs being created. Andrew Nettleton from the Rotherham Investment and Development Office (RiDO) helped.
Mr Large commented: "Daniel, who will be leading the operation, has a real passion for the business and a clear vision for its expansion and development.
"With the wider support form the whole buyout team at the strategic, financial and operational levels, I have no doubt revenues will increase quickly."
Convert Your Van Ltd specialises in camper van, motorhome and race van conversions, and can make custom furniture for most vans (built in or flat pack for self-build), as well as fitting windows, carpets and even appliances including sinks and hobs.
Find a
business for sale
Subscribe to the Business Sale Report
here
Subscribe today to read and search all our news, premium articles, business sale listings and buy/sell resources.
Look around the Business Sale Report
10 Biggest Buyer Mistakes
Fill in your details below to get our FREE guide
Next Steps...
Subscribe and get contact details straight away.
We send you login details to access information for all the businesses listed for sale.
Give us your acquisition criteria and our researchers will begin searching for specific opportunities that match your requirements.
View new opportunities you won't find anywhere else and use daily notifications to stay ahead of the competition.
If you have any questions, get in touch with us to find out how we can help.
Call us on +44 (0)20 8875 0200
Or email info@business-sale.com