Electric car parts maker sold in £150m merger deal
Tue, 18 Jul 2017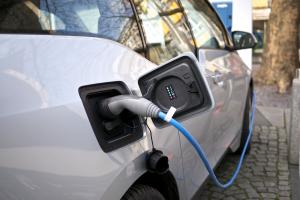 A Gateshead-based company that manufactures parts for electric vehicles is set to be sold to a US automotive firm in a merger deal worth around £150 million.
The North East firm, called Sevcon, has entered into a merger agreement with Michigan's BorgWarner Inc that would see the British company acquired for $22 (£17) per share.
The deal places Sevcon's value at around $200 million (£154 million), outstripping its market value by 61 per cent and reflecting the company's recent contract wins, which will see it making parts for a British supercar company and several overseas suppliers.
Increasing global demand for electric and other low-carbon vehicles has seen Sevcon's order book swell over the past three years to now be worth £320 million.
Sevcon's president and CEO, Matt Boyle, told employees that the acquisition could signal a period of substantial growth at the company. The company has recently moved to Gateshead's Team Valley business park and begun to recruit 200 new employees to add to its existing workforce of 80, though this headcount is expected to rise following the deal's completion.
Boyle added that the Sevcon board had unanimously approved the proposed merger and, pending approval from shareholders, that the deal would close within the next two months.
He said: "I am enormously proud of what we have achieved so far. To carry that work forward we need to become larger quickly, as required by our potential customers. We need to take on the substantially greater projects which a merger with BorgWarner will allow us to consider.
"The combination of Sevcon and BorgWarner skills is what the market for electrification is demanding."
It is unclear whether the Gateshead firm would continue under its own brand or be subsumed into the BorgWarner name, though its senior team – including Boyle – will remain.
Subscribe to Business Sale Report
here
Subscribe today to read and search all our news, premium articles, business sale listings and buy/sell resources.
Do you want to gain access to the latest businesses for sale as well as all UK administrations, liquidations and all winding-up petitions?
Business Sale Report is your complete solution to finding great aquisition opportunities.
10 Biggest Buyer Mistakes
Fill in your details below to get our FREE guide