Engineering firm in MBO
Wed, 08 Feb 2017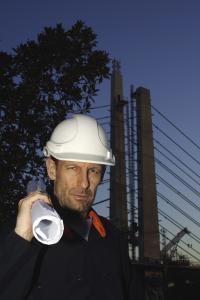 Readypower Engineering has changed hands in a management buyout deal.
The Wokingham-based business, which offers a range of plant and equipment for hire to the rail and construction industries across the UK, has been purchased by the management team from Julie Mahoney, Insider Media has reported.
The deal was headed by Russell Jack, who is to be the new chief executive, and Tony Hepburn, who is to become the new chief operating officer. The pair have been at the forefront of the business for the past five years.
Mr Jack commented on the proceedings: "Readypower is widely recognised as one of the best asset-heavy service providers in the rail industry with one of the most reliable fleets of machines."
Adding that: "It is our intention to continue to build on that success, remaining focused on providing the very best service levels. I am very pleased to be partnering with a shareholder in Primary which is committed to investing further in people and assets to sustain Readypower's growth and ensure we are even better placed to continue to meet our customers' needs."
Established in 1992, Readypower is the third largest supplier of rail plant in Britain, and operates from several depots. The company belongs to several associations including the Construction Plant Hire Association (CPA) and the Rail Plant Association.
The deal was guided by Alistair Armstrong at Primary Capital.
Find an
Engineering Company for sale
Subscribe today to read and search all our news, premium articles, business sale listings and buy/sell resources.
Do you want to gain access to the latest businesses for sale as well as all UK administrations, liquidations and all winding-up petitions?
Business Sale Report is your complete solution to finding great aquisition opportunities.
10 Biggest Buyer Mistakes
Fill in your details below to get our FREE guide