Kent Wool Growers enters administration after 100 years of trading
Wed, 16 Aug 2017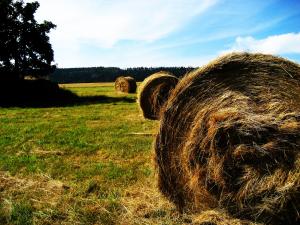 A framing retailer based in Ashford, Kent has entered administration after trading for the best part of a century.
Kent Wool Growers (KWG) was established in Ashford in 1920 as a co-operative, encompassing 73 members to start with but growing to support more than 4,000 today.
Hard times have hit the farmer-owned business recently, however, with retail and account sales both dropping significantly, greatly affecting KWG's cashflow.
The firm's offering includes a variety of services to farmers and the countryside, including farming gear and footwear, feed and medicines for animals, shotguns and shooting accessories. It also offers a fuel brokerage service.
The Kent firm, which also has a retail store in Handcross, West Sussex, stocks many high-end country brands including Barbour and Le Chameau.
Though it was reported that KWG had been looking for a buyer, no firms came forward, while separate plans to move to a new headquarters in a new development just off the M20 fell through.
KPMG have been appointed as administrators for the ailing business, with Steve Absolom and Will Wright taking primary responsibility.
KWG will continue to trade for the time being with the intention of finding a buyer for all - or parts - of the business as a going concern.
Speaking to Kent Online, Absolom said: "We have received a number of expressions of interest in the business and assets, and so our efforts are focussed on achieving a going concern sale which will secure as many jobs as possible.
"The stores remain open and KWG continues to support the farming community as best it can in these circumstances."
View businesses in administration
here
.
Subscribe to Business Sale Report
here
.
Subscribe today to read and search all our news, premium articles, business sale listings and buy/sell resources.
Do you want to gain access to the latest businesses for sale as well as all UK administrations, liquidations and all winding-up petitions?
Business Sale Report is your complete solution to finding great aquisition opportunities.
10 Biggest Buyer Mistakes
Fill in your details below to get our FREE guide