Legal firm faces administration
Fri, 04 Aug 2017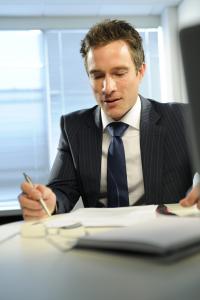 Administration now seems inevitable for Lancashire-based firm Fairpoint Group who have filed a notice of intention to appoint administrators.
The Group recently announced their bank had assigned its debt to Doorway Capital who specialise in providing risk capital to law firms. Doorway went on to provide a receivables funding package of £5m to Simpson Millar, Fairpoint's wholly owned consumer legal services business.
Fairpoint Group lauded this move for enabling Simpson Millar, who are headquartered in Leeds with offices across England, and its subsidiaries to "continue to trade as going concerns and take advantage of the growth opportunity presented by the size and highly fragmented nature of the consumer legal services marketplace". Although they warned that continued support would be more difficult due to the existence of a lease that states the group must pay £1m per year for the next four years; which was the 'straw that broke the camel's back' and led to the request for the appointment of administrators.
It is anticipated that, unless financial circumstances change in accordance with statutory requirements, the board will look to appoint administrators within 10 working days.
Fairpoint acquired Simpson Millar in a deal in June 2014.
Amendment: Previously, the article incorrectly stated that Simpson Millar were going into administration. This is not the case.
Search
companies in administration
Subscribe to
Business Sale Report
Subscribe today to read and search all our news, premium articles, business sale listings and buy/sell resources.
Do you want to gain access to the latest businesses for sale as well as all UK administrations, liquidations and all winding-up petitions?
Business Sale Report is your complete solution to finding great aquisition opportunities.
10 Biggest Buyer Mistakes
Fill in your details below to get our FREE guide