Liverpool law firm falls into administration after attempted sale
Wed, 30 Aug 2017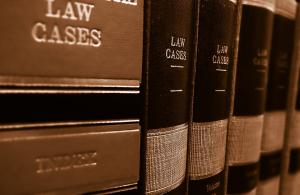 A firm of solicitors with offices in Liverpool and North Wales has been forced into administration, with any ongoing cases being passed on to different legal practices in the region.
Gregsons Solicitors, a specialist in litigating medical negligence, property conveyancing and family law matters, entered administration on 23 August following poor financial performance.
The firm was founded in May 2011 and at its peak had a turnover of £1.3 million. At present, Gregsons employs 30 staff and has three office locations in the Liverpool area: two in Merseyside at Crosby and Birkenhead, and another in Flint in North Wales.
Prior to its administration, Gregsons was a member of the Law Society's Clinical Negligence Panel and the Advanced Family Law Panel, two prestigious accreditations in their relevant fields. It was also awarded the Law Society's Conveyancing Quality Scheme qualification.
Sean Bucknall and Andrew Hosking, both of Quantuma, have been appointed as joint administrators.
Writing on the firm's website, Bucknall - who is Quantama's director - said that efforts to secure a sale of the entire business as a going concern had not been successful.
As a result, all of Gregsons' live files have been transferred to alternative, regulated solicitors who will be getting in touch with clients to notify them of the change.
Bucknall added: "The terms of the sales facilitate the ongoing servicing of client interests and for all realised work in progress to be paid into the administration, thereby maximising the return to creditors."
"A creditors' voluntary arrangement had been proposed by the directors but this was rejected by the requisite majority of creditors."
Quantama have already completed the sale of Gregsons' conveyancing arm and its work to Metamorph Law.
Contact the administrators
Subscribe to
Business Sale Report
Subscribe today to read and search all our news, premium articles, business sale listings and buy/sell resources.
Do you want to gain access to the latest businesses for sale as well as all UK administrations, liquidations and all winding-up petitions?
Business Sale Report is your complete solution to finding great aquisition opportunities.
10 Biggest Buyer Mistakes
Fill in your details below to get our FREE guide