Mitie plans property management business sale
Thu, 21 Sep 2017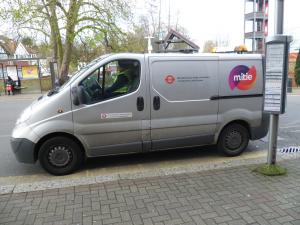 UK outsourcing firm Mitie has announced plans to sell its property management business and cut almost 500 jobs as part of wider plans to transform the company and turn a profit by the end of 2017.
Evercore Partners, a New York-based investment banking advisory firm, will look at how a sale of Mitie's property management division may pan out after the outsourcing firm received interest from potential buyers.
Mitie is planning a wide-scale programme of change, dubbed "Project Helix", which aims to drive down the company's costs by around £40 million before 2020.
The cost-saving programme, which Mitie estimates will cost £45 million of initial outlay, has already cut around 3,000 jobs across the company and seen investors' dividends significantly cut.
The facilities management firm has since said that the cost of implementing the plan this year could rise to £24 million - much higher than initial estimates of £15 million - due to speeding up changes in IT systems.
Cost-cutting measures were first announced after Mitie was hit by a string of profit warnings, a £58.2 million loss and unanticipated debt writedowns, following an external review of the firm's accounting processes.
Earlier this week Mitie reported that its order book had grown by 3 per cent to hit £6.7 billion over the past six months, as well as revenue for 2017 reaching £1.1 billion for the half-year. The firm also said it had lost a major contract which it expected to run until 2019, however, costing it around £6 million.
Peter Dickinson, Mitie's acting chief executive, said the recent signs were promising and that the firm was making "steady progress".
He added: "Transforming a large, diverse business such as Mitie is neither linear nor without challenges, but the programme remains on track. I expect to see the positive impact of our endeavours as we move into the second half of the year."
Find a
business to buy
Subscribe to the
Business Sale Report
Subscribe today to read and search all our news, premium articles, business sale listings and buy/sell resources.
Do you want to gain access to the latest businesses for sale as well as all UK administrations, liquidations and all winding-up petitions?
Business Sale Report is your complete solution to finding great aquisition opportunities.
10 Biggest Buyer Mistakes
Fill in your details below to get our FREE guide