Wood Group to acquire rival Amec Foster Wheeler for £2.2bn
Mon, 13 Mar 2017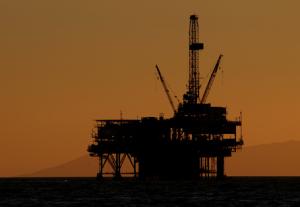 Aberdeen-based oilfield services firm Wood Group is to buy its rival Amec Foster Wheeler for £2.2 billion as the energy industry battles oil price volatility.

In a statement Wood Group said it had offered 0.75 of new shares for each Amec Foster Wheeler share, valuing each Amec share at £5.64.

Wood Group said the takeover represented an opportunity for "cost and revenue synergies". The firm hopes to slash £110 million in costs from the combined business.

Shares in both companies climbed as news of the deal broke.

The deal marks a trend of energy firms partnering up as they tackle weak activity and low oil prices. Amec's 2016 revenues fell eight per cent to £5.4 billion; Wood Group's 16 per cent to $4.9 billion.

Under the deal, Amec shareholders will own 44 per cent of the new business. Wood Group's management team - chief executive Robin Watson, finance chief David Kemp, chairman Ian Marchant - are to stay on in their roles.

"The combination extends the scale and scope of our services, deepens our existing customer relationships, facilitates further development of our technology-enabled solutions and broadens our end market, geographic and customer exposure," Ian Marchant said.

"Delivering significant sustainable synergies will also result in a leaner and more competitive combined group, creating value for shareholders."
Subscribe today to read and search all our news, premium articles, business sale listings and buy/sell resources.
Look around the Business Sale Report
10 Biggest Buyer Mistakes
Fill in your details below to get our FREE guide
Next Steps...
Subscribe and get contact details straight away.
We send you login details to access information for all the businesses listed for sale.
Give us your acquisition criteria and our researchers will begin searching for specific opportunities that match your requirements.
View new opportunities you won't find anywhere else and use daily notifications to stay ahead of the competition.
If you have any questions, get in touch with us to find out how we can help.
Call us on +44 (0)20 8875 0200
Or email info@business-sale.com