Wood Group to acquire rival Amec Foster Wheeler for £2.2bn
Mon, 13 Mar 2017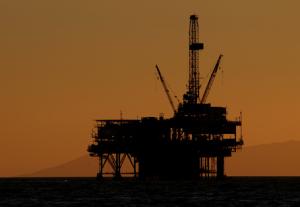 Aberdeen-based oilfield services firm Wood Group is to buy its rival Amec Foster Wheeler for £2.2 billion as the energy industry battles oil price volatility.

In a statement Wood Group said it had offered 0.75 of new shares for each Amec Foster Wheeler share, valuing each Amec share at £5.64.

Wood Group said the takeover represented an opportunity for "cost and revenue synergies". The firm hopes to slash £110 million in costs from the combined business.

Shares in both companies climbed as news of the deal broke.

The deal marks a trend of energy firms partnering up as they tackle weak activity and low oil prices. Amec's 2016 revenues fell eight per cent to £5.4 billion; Wood Group's 16 per cent to $4.9 billion.

Under the deal, Amec shareholders will own 44 per cent of the new business. Wood Group's management team - chief executive Robin Watson, finance chief David Kemp, chairman Ian Marchant - are to stay on in their roles.

"The combination extends the scale and scope of our services, deepens our existing customer relationships, facilitates further development of our technology-enabled solutions and broadens our end market, geographic and customer exposure," Ian Marchant said.

"Delivering significant sustainable synergies will also result in a leaner and more competitive combined group, creating value for shareholders."
Subscribe today to read and search all our news, premium articles, business sale listings and buy/sell resources.
Do you want to gain access to the latest businesses for sale as well as all UK administrations, liquidations and all winding-up petitions?
Business Sale Report is your complete solution to finding great aquisition opportunities.
10 Biggest Buyer Mistakes
Fill in your details below to get our FREE guide